Okay, first a word of warning. Do not put the cucumber peels in the garbage disposal. Just don't. There will be a terrible mess in other parts of the house if you do. Seriously.
Now on to day 2. Easy stuff today. Rinse the lime water off the cucumbers until the water is clear.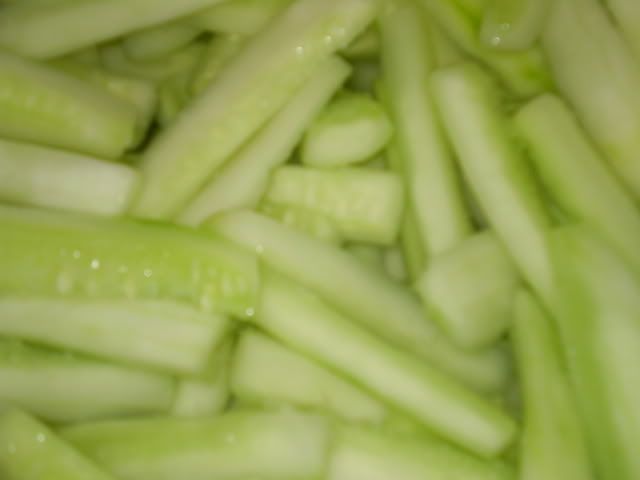 Cover the cucumbers with water, replace the lid, and back in the fridge for another 24 hours.
Tomorrow...the plumber comes and the pickling begins!