A nice quiet Sunday. I had one of my favorite summer meals today...a tomato sandwich and watermelon. Mayo on whole wheat with thick slices of tomato, a little salt. Oh, so good. The watermelon not so much. It's still early, but I had a craving.
Thursday night I made Paula Deen's Symphony Brownies.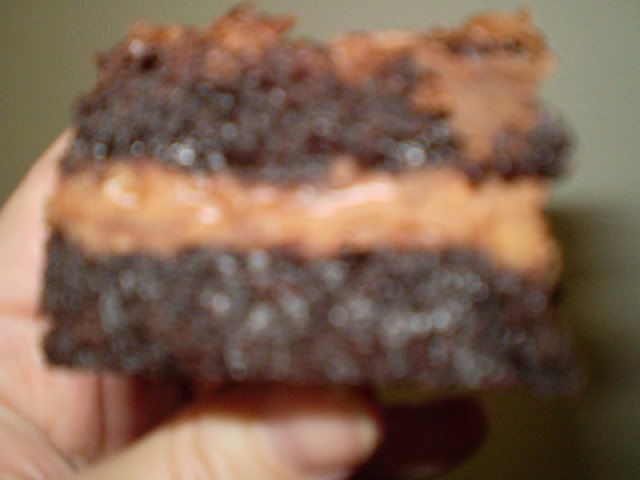 Sorry for the blurred image.
The original recipe calls for a brownie mix and three large Symphony bars. I used the Duncan Hines Fudge Brownie recipe that can do a 9 x 13. Follow the instructions from the brownie mix. Pour half into a greased pan. (Here's my secret...I used a 9 x 9). Place the candy bars on the batter and cover with the remaining batter. Bake per mix instruction.
Easy, easy, easy and decadent. How can you ask for more?