Icycalm from the CK board walked me through it, but tonight I made bread. Actually, I made hamburger buns. Or, more specifically, I made Moomie's Famous Beautiful Burger/Sandwich Buns.
1 c water
2 T butter
1 egg
3 1/4 cup AP flour
1/4 c sugar
1 tsp salt
1 T instant yeast
(The original recipe is for a bread machine...what follows is Icy's adaptation for the old fashion method.)
Add 1 T yeast and a pinch of sugar to 1/4 lukewarm water (100-105 degrees). Let sit about 5 minutes until the yeast is dissolved and bubbling. While you are waiting, melt 2 T butter. In a separate bowl, whisk egg lightly and add remaining 3/4 c water and the melted butter. When yeast mixture has bloomed, add to water mixture and stir. Put into the bowl of a stand mixer with a dough hook.
In a separate bowl, whisk together the flour and sugar. With mixer on lowest setting, slowly add flour/sugar mixture to liquid until all is incorporated. Turn mixer up to setting 2 and let it knead for 4-5 minutes or until the dough is smooth and clinging to the hook. Add the SALT during the last minute of kneading. Turn out onto a lightly floured surface and knead by hand for a minute or two. Shape into a ball and place into a grease bowl in a warm spot, covered, for an hour.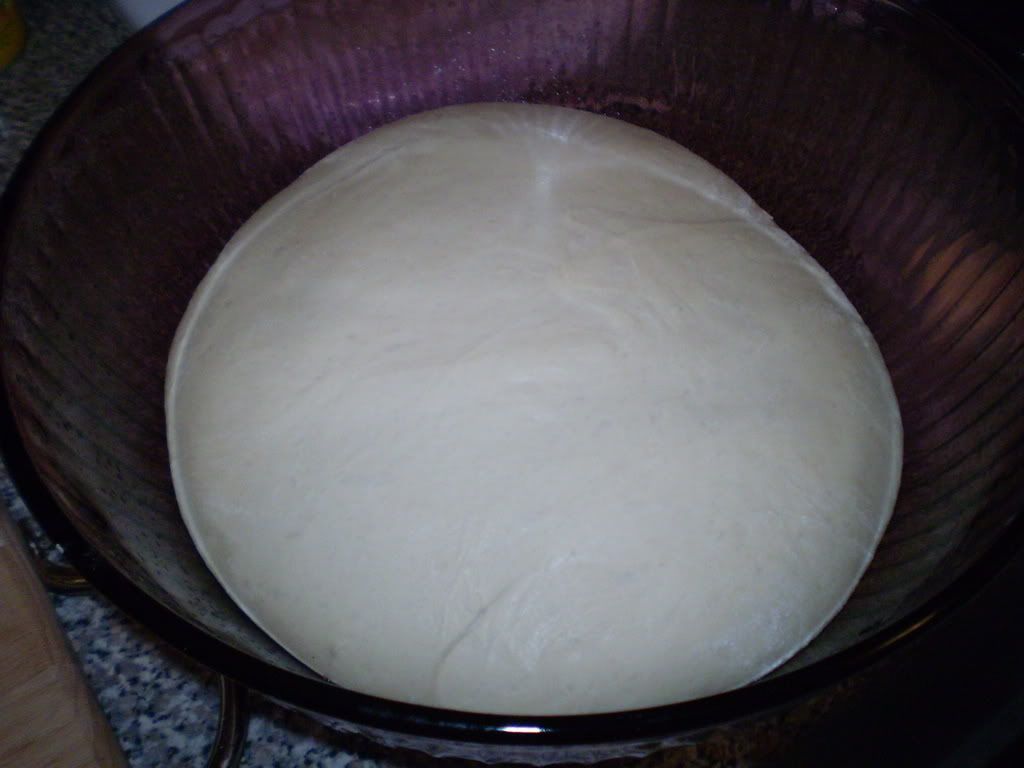 Turn onto floured surface again and divide into 8 equal portions. Form into balls and place on cooking sheets, cover, and let rise for another 30-40 minutes.
Bake in a preheated 375 degree oven for 13 to 15 minutes until golden. Cool on wire racks.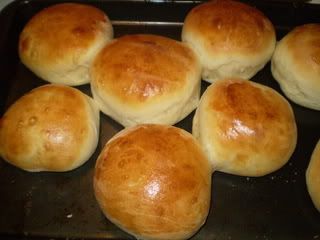 Okay, the sizes are erratic, but they rose and they smell amazing, and the look great! I. CAN. BAKE.
And, since I had the oven on the ingredients handy, I've got a pan of Paula Deen's Symphany Brownies in the oven...Oh! My!
I've picked up an old Jane Heller novel to read and am enjoying myself immensely.
I can bake.
I
can bake. I
can
bake. I can
bake
.