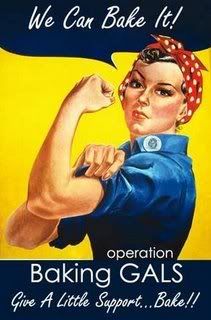 Well, I was not a very successful team leader. I know of some people who mailed goodies, but have not heard from others. And no one emailed me photos. So, I'll post my own.
I sent "Uncle Willy" a batch of Apricot Nut Bars with Chocolate Chips that I made at for our Christmas Cookie Bake Along.
Yields eighteen 3x2-inch bars.
9 oz. (2 cups) all purpose flour
1-1/4 cups old-fashioned oats
1 cup packed dark brown sugar
1/2 tsp. ground cinnamon
1/2 tsp. table salt
1/2 lb. (1 cup) chilled unsalted butter, cut into 1/2-inch cubes
1/4 lb. (about 1 cup) chopped, shelled natural pistachios
1/2 cup diced dried apricots
1/2 cup semisweet chocolate or white chocolate morsels
One 15 1/4-oz. jar apricot preserves
how to make
Position a rack in the center of the oven and heat the oven to 325°F. Using a stand mixer fitted with the paddle attachment, combine the flour, oats, sugar, cinnamon, and salt on low speed until well combined. Add the butter and mix on medium until the butter is mostly blended and the mixture appears moist and begins to pull together, about 3 minutes. Stir in the pistachios. Reserve 1-1/2 cups of this crumb mixture, stir the dried apricots and chocolate morsels into it, and refrigerate.
Firmly press the remaining mixture into the bottom of an ungreased 13x9-inch baking pan. Bake in the middle of the oven for 25 minutes. Let cool for about 20 minutes (leave the oven on). Spread the apricot preserves evenly on top, leaving a 1/8-inch border around the edge of the crust.
Crumble the reserved crumb mixture over the apricot preserves. Return to the oven and bake until lightly browned and the fruit filling is bubbling all over, including the center of the pan, 35 to 40 minutes. Let cool completely before slicing into 18 bars (or into smaller pieces, if you like).
And I made Dorie Greenspan's World Peace cookies...a lovely chocolate sable cookie, salty and sweet and very chocolaty. I think I must make these for my BIL and nieces.
I also included some local favorites, Goo Goo Clusters, some nuts, and some Gatorade mix.
I know that Dr.Ruth sent a box of assorted granola bars and power bars. That MileHighBaker sent a box of assorted goodies. And that my old friends at J&M loaded up a box with cookies, candies, home-made breads and assorted snacks. A group of people that know Uncle Willy also sent out boxes of goodies. And Ejava sent two kinds of homemade cookies with assorted snacks, also.
I know that these will be appreciated by not only Uncle Willy but those with whom he serves.
Now, on to Round 5!