So, I made some wreaths tonight. I wanted to get them done in order to deliver them over the weekend to my Mom, my sister, and my aunt. I made two gumdrop wreaths and one grapevine wreath.
Making the gumdrop wreath.
You will need toothpicks, clippers, scissors gumdrops, a styrofoam form.
Cut the toothpicks in half,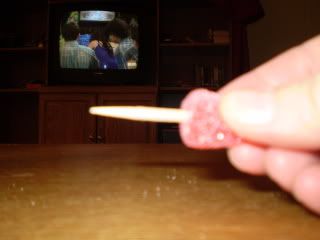 Insert the cut end into the gumdrop.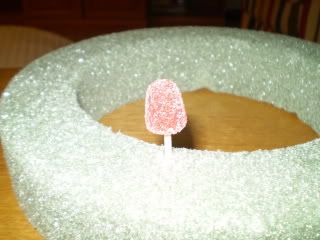 Place into the form.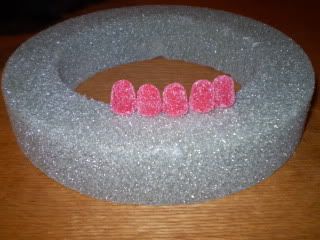 Repeat. Try to keep as neat as possible.
Four tubs of red and green gumdrops made two 10" wreaths.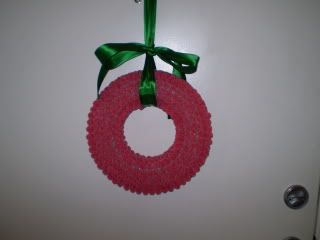 Create a decorative hanger/bow with satin ribbon.
Christmas is coming...are your crafts done?