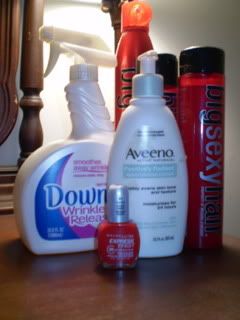 This morning as I was getting ready for work, I had to touch up the top I wanted to wear. It got me to thinking about products that are out right now that make my life easy or better in some way. So all day today I've been compiling a list of products for which I am grateful. Here they are, in no particular order:
Downy Wrinkle Release
Parchment paper
Bleach
Pumpkin Spice Wallflower refills
Furminator
my KitchenAid mixer
Aveeno All Day Moisturizer
fast drying nail polish
Pam
Big Sexy Hair products
So what makes your list?