When Dixie Carter died, my friends and I ran through our favorite Julia Sugarbaker rants. There was, of course, the Ray Don speech from the very first episode that lingers still today as one of the funniest speeches ever. Then there was the diatribe on the New York Times article about Southerners eating dirt. It is a classic.
So I must now try to channel Julia Sugarbaker after reading the New York Times article about the flooding in Middle Tennessee. This is the photo they chose to show.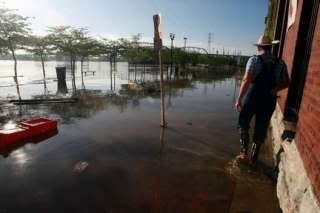 Because the picture of a hick in overalls walking through an inch of water is so much more defining of a flood in Nashville Tennessee than say, these images.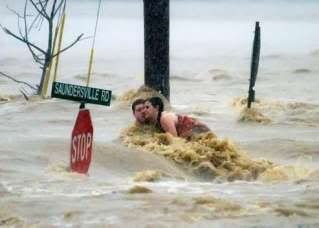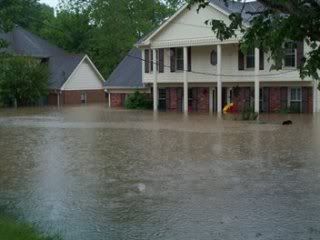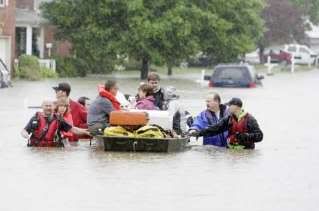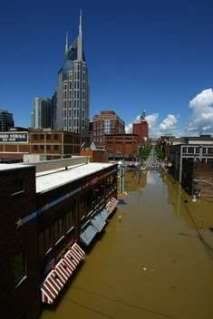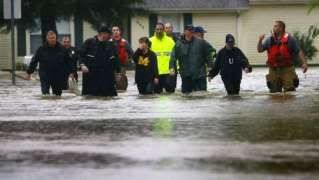 You see, emergency crews were on the spot, shelters were established. People were told to stay off the roads and most listened. Though there have been 18 deaths reported, it could have been far greater. The television news crews were everywhere. Law enforcement, fire and rescue teams, friends, neighbors, and even power company employees got involved in helping. Shelters opened quickly and have been flooded with supplies. Over 7000 people have volunteered to assist in the clean-up in Nashville alone. The animal shelter put out a plea yesterday morning for supplies because they were being inundated with survivor pets; they received mounds and mounds of food, litter, blankets and towels by 5 p.m., including a donation by pop star Ke$ha who cleaned out the pet department at Sam's Club.
In one instance, a call went out for volunteers to help reinforce the levy at the MetroCenter on Monday afternoon and within an hour there were hundreds of people placing sand bags filled by prisoners at the local jail.
Looting has begun and it shames me that it has. The police departments and other law enforcement have gone on extended shifts to help curtail the bad behavior.
There are heart-breaking stories of loss and inspirational stories of survival. But, for those reading the New York Times, let's remember the important things like the fact that the Opryland Hotel had to evacuate and LP Field had four feet of water.
I know that I can not delivery a rant as well written as one written by Linda Bloodworth, but I hope I did my fellow Tennesseans justice.
You can read the story
here
.