We are having a Spooky foods contest at work on the 30th, and I've been diligently working on prototypes for my entry. I adapted a favorite George Stella recipe to make Smoky Fingers.
You'll need this.
Deli sliced smoked turkey
3 oz softened cream cheese
1/4 mayo (light is fine)
2 T chopped dill
pickled green beans
cocktail onions
red food coloring
Mix the cream cheese, mayo, and dill. Halve some cocktail onions and place in a bowl with brine and food coloring (not too much).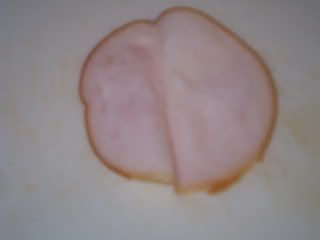 Spread with cream cheese mixture and place a green bean in center.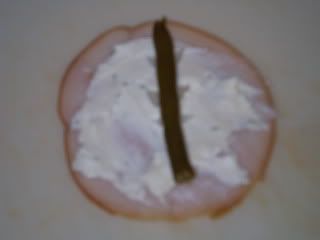 Roll it up and tuck under one end.
Pull off one layer of cocktail onion and trim to resemble fingernail. Place on folded end of "finger".
I'm looking for the right bread to place these on for "finger sandwiches".