Karen, Ruth, and I went on the Holiday Home tour Saturday, in which we toured several homes built in the 19th Century decked out in their holiday finest. Among them was Elm Springs which houses the offices of the Sons of Confederate Veterans (and if you think that doesn't make me uncomfortable, think again)and the Polk home.
They were all lovely and very Victorian and I was inspired to go home and pull out my Christmas "stuff".
While Alabama romped Florida (it is, after all, the season of miracles), I put up my tree.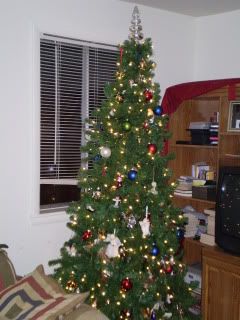 My main decor theme, if you can call it that, is angels and I am happy to say that I have plenty. And I dearly love the Mary's Angels from Hallmark. I receive one each year for my birthday.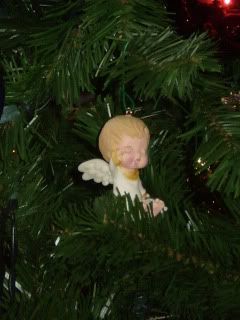 Aren't they just too precious?